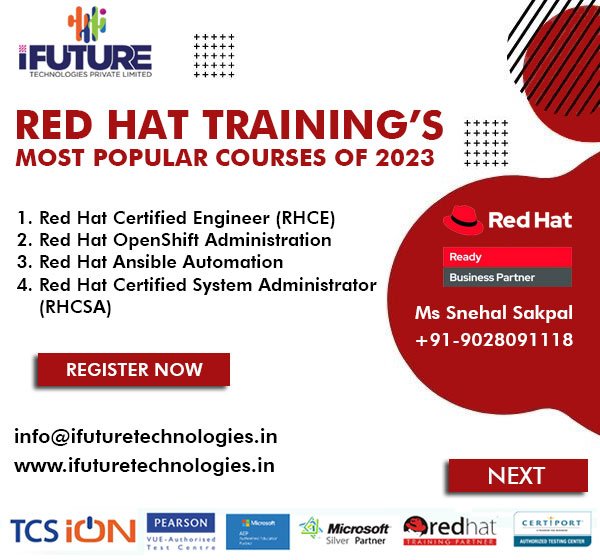 Empower Your IT Career with Red Hat Certification in Thane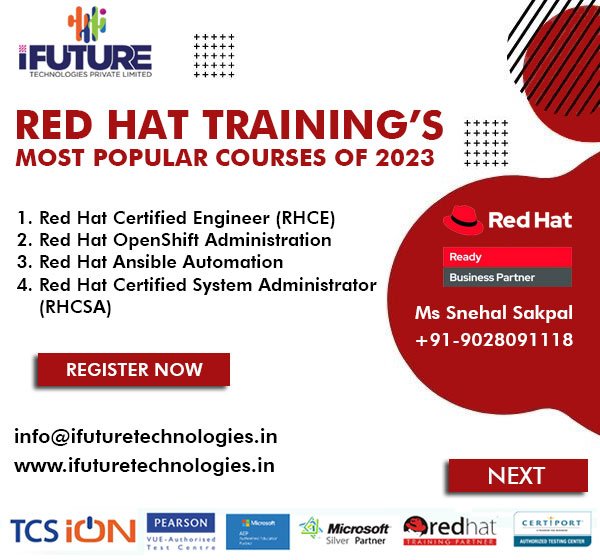 In today's dynamic IT landscape, staying ahead of the curve is essential for career growth and success. Red Hat certifications are widely recognized as valuable credentials that validate your expertise in Linux-based technologies. If you're looking to enhance your skills and open doors to new opportunities, consider pursuing Red Hat certification in Thane.
Importance of Red Hat Certification
Red Hat certifications are highly sought after by employers in various industries, including telecommunications, finance, healthcare, and government. By earning a Red Hat certification, you can:
Enhance your employability: Stand out from the competition and increase your chances of landing top IT jobs.
Command higher salaries: Red Hat certifications can lead to significant salary increases, reflecting your expertise and value to employers.
Expand your career opportunities: Open doors to new and exciting career paths in Linux system administration, cloud computing, and DevOps.
Gain industry recognition: Red Hat certifications are a testament to your commitment to professional development and your ability to master complex technologies.
We Are Your Gateway to Red Hat Expertise
At Ifuture Technologies, we are committed to providing exceptional Red Hat certification course that equip you with the knowledge and hands-on experience you need to excel in your IT career. Our experienced trainers and industry-aligned curriculum ensure that you gain a thorough understanding of Red Hat Enterprise Linux and its associated technologies.
Why Choose Ifuture Technologies for Red Hat Certification in Thane?
Experienced Trainers: Our trainers are certified Red Hat professionals with extensive industry experience. They provide personalized guidance and support throughout the training program, ensuring that you grasp the concepts fully.
Hands-on Training: Our Red Hat certification courses in Thane emphasize practical learning through hands-on labs and exercises. You'll gain valuable experience in managing and configuring Red Hat Enterprise Linux systems.
Industry-Aligned Curriculum: Our curriculum is constantly updated to reflect the latest industry trends and technologies. You'll learn the skills that employers are seeking, giving you a competitive edge in the job market.
Flexible Learning Options: We offer a variety of learning options to suit your schedule and preferences. Choose from instructor-led courses, online courses, or self-paced learning modules.
Real-world Projects: Our Red Hat certification courses in Thane incorporate real-world projects that simulate real-world IT scenarios. You'll apply your newfound skills to practical problems, enhancing your problem-solving and decision-making abilities.
So, if you're ready to take your IT career to the next level, enroll in our Red Hat certification courses in Thane today. We'll provide you with the skills and knowledge you need to succeed in the ever-evolving IT landscape. Contact us today to learn more about our courses and how we can help you achieve your IT goals.